Live Mistletoe
Mistletoe is a popular and enduring symbol of Christmas and is often used as a decorative element in holiday celebrations. Hanging mistletoe and kissing under it during the Christmas season has a long history and continues to be a cherished custom in many cultures. Here's how mistletoe is typically used for Christmas: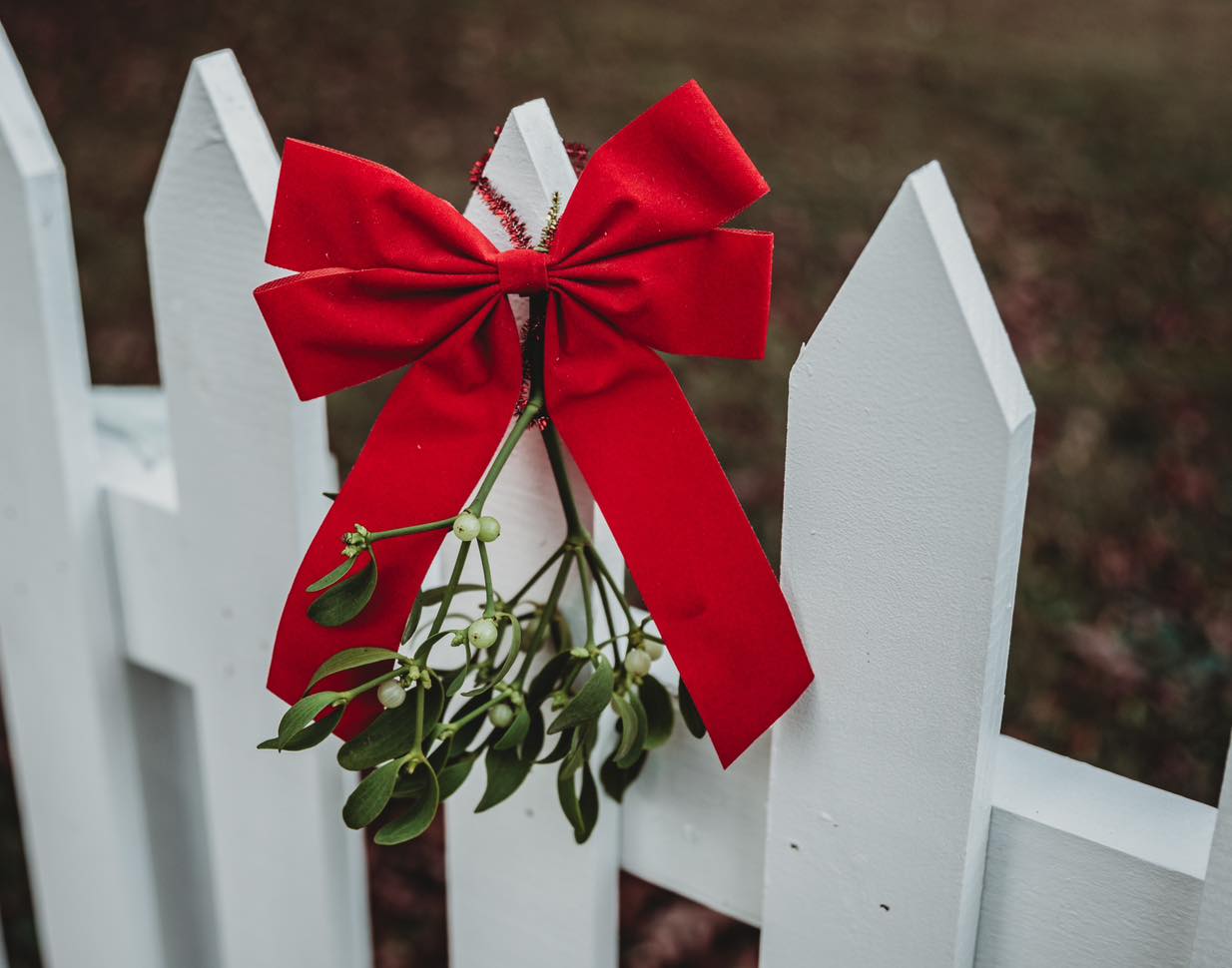 Decorative Mistletoe

: Many people hang a sprig of mistletoe in a prominent place in their homes, such as a doorway or the ceiling. It's often decorated with ribbons, lights, or other festive ornaments to fit the holiday theme.

Kissing Under the Mistletoe

: One of the most beloved traditions associated with mistletoe is the act of kissing. According to tradition, when two people find themselves beneath the mistletoe, they are supposed to share a kiss. It's seen as a symbol of love, friendship, and goodwill. The custom adds a playful and romantic element to holiday gatherings and parties.

Social Icebreaker

: Mistletoe can serve as a lighthearted social icebreaker during Christmas gatherings. It provides an excuse for people to engage in affectionate and friendly gestures, such as kissing, in a festive and fun atmosphere.

Holiday Decor

: Mistletoe is often incorporated into other Christmas decorations, like wreaths and garlands. It adds a touch of greenery and symbolism to the overall holiday decor.

Gifts and Ornaments

: Some people exchange mistletoe-themed gifts or ornaments during the holiday season. These items can be a creative and charming way to celebrate the tradition.
Where can I buy Live Mistletoe?
Native Wildflowers Nursery has live Mistletoe for sale.
It's important to note that the mistletoe used for Christmas decorations is typically mistletoe species that are not toxic, or artificial mistletoe can be used to ensure safety, especially when it's placed in a location where people might be tempted to ingest it, like in a doorway. Real mistletoe with toxic berries should be kept out of reach of children and pets.
The tradition of mistletoe at Christmas adds a sense of joy and connection to the holiday season and reminds us all of the importance of love, goodwill, and togetherness during this festive time of year.